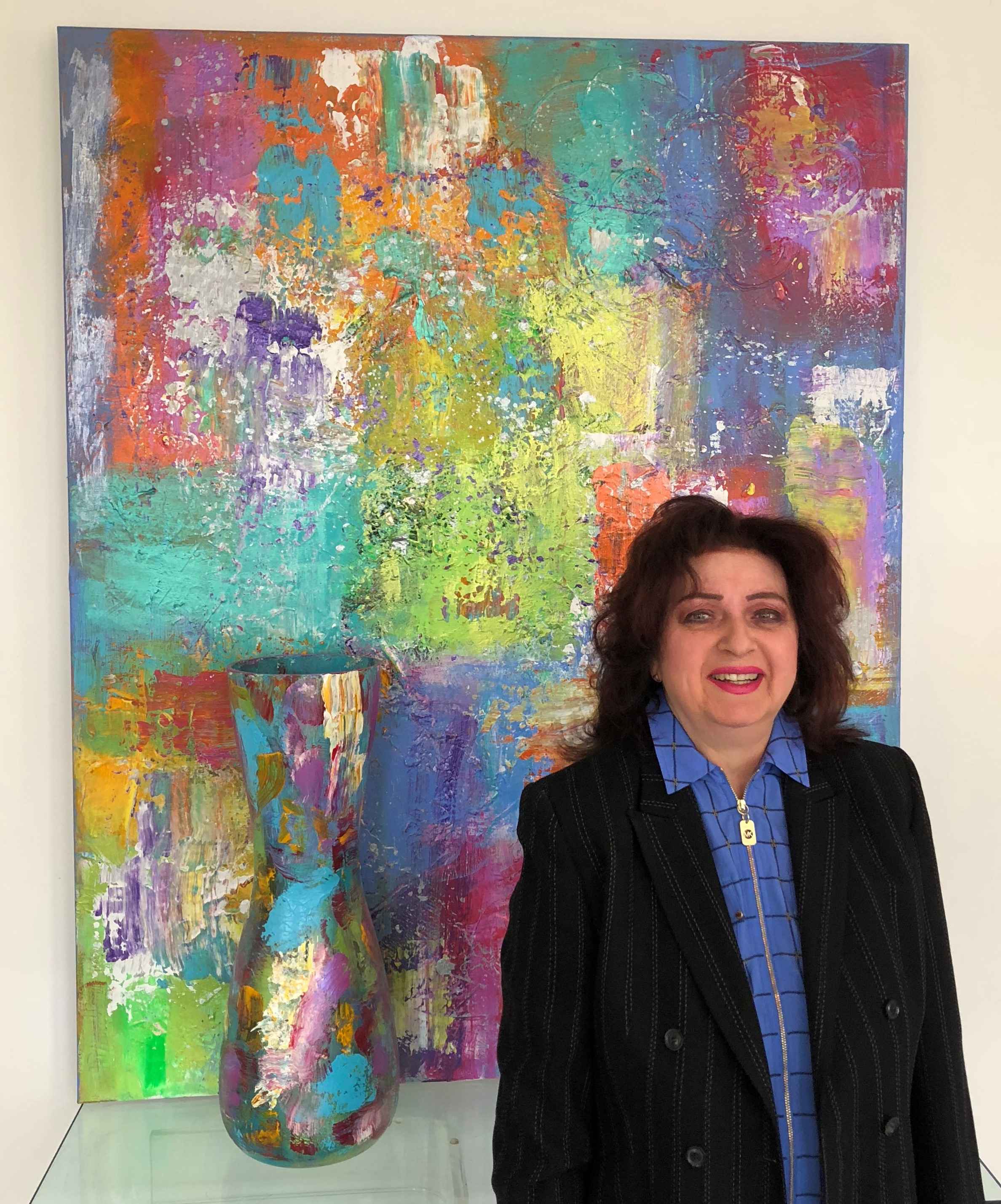 Elisa is a self-taught abstract international artist passionate about creating her signature colourful paintings many of which are multi layered with a numerous array of colours.
She grew up in Canada and divides her time between there and Laguna Beach. She owned galleries in Mississauga Laguna Beach and Dana Point and has been featured in several solo exhibitions including an extended 8 week solo exhibition held over at Bank of America in Laguna Beach.
She also is an interior designer and participated in a 20million dollar revitalization project in Niagara Falls where she brought her colourful art and interior design to transform and bring the street to life.
Her love of decorating homes with art, created and designed by her to complement any interior is also one of her great passions.
Her art has also been featured in several Golden Globe gifting suites where she has celebrity clients.
She also supports various charities with her art which she always is most happy to participate in.